March 29, 2008
Blue Goose & Red Dog Saloon
Port Orchard, WA
ABC (10 Teams)
---
| | |
| --- | --- |
| 1st Place | Mel Hohn, Chuck Anthony, Jaci Dillon |
| 2nd Place | Clark Kenny, Marge Lake, Ed Crawford |
The Red Dog Saloon was chosen by a majority vote of the leagues players for this year's party. The League also voted to hold an ABC double elimination tournament vice the normal AB single elimination tournament.
30 players showed up to field ten teams. Besides plenty of good food, karaoke, and shuffleboard, also on the agenda for the day was the awarding of cash prizes to each team, and the election of the leagues officers for next year. Butch Zonca was re-elected as President, George was elected as vice president and Teri Rasmussen was re-elected as secretary.
A surprise baby shower was also amongst the fun activities for one of the leagues players, Jenny Divito, who is expecting a baby boy sometime mid June.
Butch Zonca ran his first tournament with a lot of help and guidance from Bill and Linda Walker, and Wayne Demick. Due to the inexperience of the tournament director the tournament ran very late and the two teams in the finales decided to split 1st and 2nd place.
Congratulations to Mel Hon, Chuck Anthony, and Jaci Dillon and also Clark Kenny, Marge "Dominator" Lake, and Ed Crawford.
A special thanks also goes out to Dee Hudson for sponsoring our league.
Hope to see everyone next year.
1st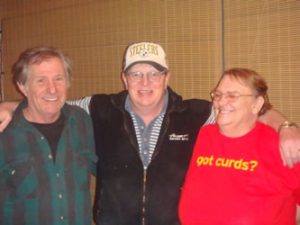 2nd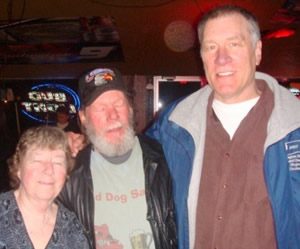 Misc Pictures